Remember God in your...................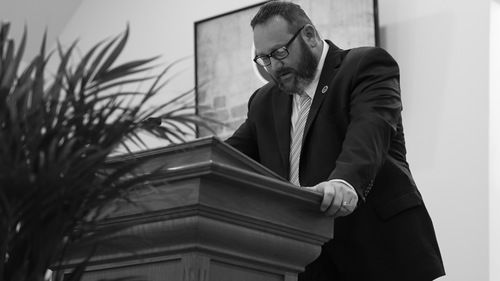 Pastor Stuart Guthrie is a graduate of Dallas Theological Seminary and is working on his Doctorate at the Masters Seminary. Pastor Guthrie began as the Teaching Pastor at Family Bible Fellowship in January 2017........
Dr. Poole became Lead Pastor of Wellford Church in Spartanburg County, SC in April 2011. He has served churches in South & North Carolina. He earned his Master of Divinity & Doctor of Ministry Degrees from Southeastern Baptist Theological Seminary in Wake Forest, NC.......
Mike and his wife Dawn have been married and in ministry since 1986. Mike has served as a volunteer with Youth for Christ, as a youth pastor, associate pastor of of discipleship, outreach and visitation and as a lead pastor ...
Dr. Rogers graduated from Columbia International University with a B.A. Degree in Pastoral Leadership. After Columbia, he continued his studies at Dallas Theological Seminary, where he earned a Master of Theology in Pastoral Leadership with honors and distinctions......
Mike has pastored Grace Orange since 2006. He married Angela in 1991 and they have five children and one grandchild. He attended Talbot Seminary (MDiv., Bible Exposition, 1989; DMin., Family Ministry, 2000) and is currently a DMin....
Jon moved to Arizona in 2011 after growing up in California. Starting in junior high, he knew he wanted to help people with his life. God saved him at 18 after knowing the truth, but living like God didn't exist........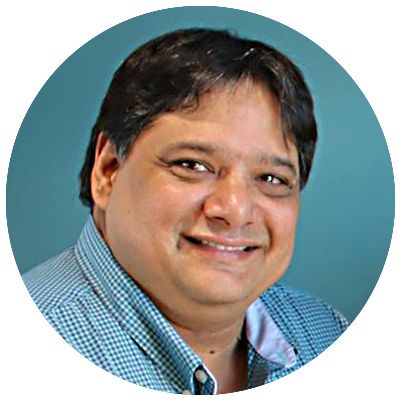 As one who did not grow up in a Christian home, I had a lot of catching up to do when Jesus saved me in 1993 when I was 26 years old. I was then privileged to have a mature Christian brother take me under his wing to disciple.......
Director of Madagascar 3M
Faly Ravoahangy is the founder and Managing Director of Madagascar 3M, a ministry identifying, training and equipping pastors in Madagascar........
Andrew Courtis is the Pastor of Hills Bible Church. Andrew is married to Dianne and they have three children (Kate, Emma, and Jack).
He was born and raised in Melbourne, moved to Adelaide to undertake theological studies (BMin),........
Pastor Chopo is married to Kunda and we are blessed with two children, Tionge and Yamikani. Chopo is the Pastor of Faith Baptist Church and
faculty at Central Africa Baptist College and Seminary........
My name is Andy Woodard. My New York story began over one hundred years ago when my great great grandfather came to America as an immigrant in the late 1800's from Sweden. ...
A Graduate of Boyce Bible College, Brother Seth joined the First Family in 2017.
He, his wife Emily, and sons Brody and Bentley reside in Paintsville, Kentucky.
Pastor, Bryan Ratliff, graduated from The Crown College of the Bible in May 2011 with a Bachelor's degree in Biblical Studies. It is very apparent that he loves serving God with his whole spirit, soul & body. He has a heart for the lost, and desires to see the Roanoke Valley come to a saving knowledge of Christ.
Darren Jones serves as the pastor of Shell Point Baptist Church in Beaufort, South Carolina. A graduate of Liberty University's School of Divinity, Darren has a deep desire to win the lost for the glory of God; while helping followers of Jesus come to an understanding of all it is that they have received "in Christ." As a recovered addict of drugs and alcohol, Pastor Darren knows all too well that "Therefore if anyone is in Christ, he is a new creature; the old things passed away; behold, new things have come" (2 Cor. 5:17, NASB).
Virgil is a graduate of Liberty Home Bible Institute (LHBI). He and his wife (Nicole) have five children. He and his family reside in beautiful Beaufort, South Carolina where they've been attending Community Bible Church for over 19 years. Virgil has enjoyed the privilege of ministering in the U.S for various Christian ministries as well as overseas. He's the author of three books Christ4life, What Now?, and The Gift. He currently serves as a field ambassador for the South Coastal Fellowship of Christian Athletes Team in northern Beaufort County! Virgil has a heart for the lost, and he seeks to make good of his gift in evangelism to represent Christ4Life!
Information coming soon, check out Pastor Kevin's website for more information.
Nathan and Rebecca Jordan moved to Garland, TX during Nathan's time at Dallas Theological Seminary with a desire to lay down roots in this diverse, growing, and multicultural community. With a background in preaching and teaching the Bible, equipping leaders,....
John grew up in a pastor's home in Nebraska. He has two pastoring brothers, one missionary brother and three sisters. John's parents currently serve the Lord together in Gillette, Wyoming......
Over the last 30 years, Toby Oaks has served in a capacity to help people understand the grace and love of God and apply it to their lives. He began his ministry working with college students in the United States and later in Spain. After receiving his Masters of Theology from Dallas Seminary, he began serving in an administrator capacity at Coram Deo Academy, where he currently serves in a pastoral capacity as the Dean of Schools. At that same time, he became the teacher for the Titus 2 Fellowship at Stonebriar Community Church, where he teaches and preaches each Sunday.
He has been married to his wife Sonia for the last 26 years and has two sons, Ryan & Nathan.
Stuart Fraser has been the Pastor of First Baptist Church of Auburn since 2012. He has a degree in Biblical Exposition from The Master's University, as well as a Master's of Divinity in Pastoral Ministry from Liberty University. He is currently pursuing a Doctorate of Ministry at The Master's Seminary in preaching. He has been married to his beautiful wife Melanie since 1999 and together, they have three wonderful children: Alayna, Savannah, and Luke. His family is one of the greatest sources of joy in his life, beyond his walk with Jesus Christ. He counts it a great honor to be used by God to bring spiritual change to the lives of God's children, and to share the life-changing message of the Gospel with a lost world!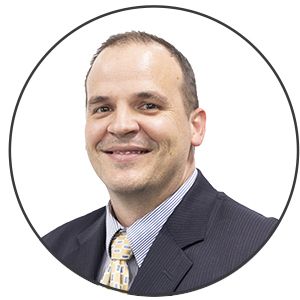 The Elders asked Phil to serve as the primary teaching pastor among his fellow pastor/elders who shepherd the flock with him. Phil is a graduate of The Master's College in 1997...
Paul Pitts III was born in Los Angeles, CA and grew up in the Rancho Cucamonga area. The Lord graciously saved Him in middle school, which was also a time his deep love for football blossomed. Paul received a scholarship to play football at San Diego State University. It was during these years the Lord called him to ministry as he endured through an ACL tear. Following receiving a Bachelors & Masters degree, he attended The Masters Seminary where he recently finished his Masters of Divinity Degree. For the last 3 years he's served as a pastoral intern at Grace Community Church.
Missionary / Pastor Ricardo Morales
Ricardo nació en Bogotá, Colombia (América del Sur). Cuando Ricardo tenía 9 años, el Señor, en su gracia, lo salvó. A los 17 años, Ricardo se unión al barco Logos, con Operation Mobilization, donde, por dos años fue misionero, compartiendo el evangelio en las ciudades portuarias de muchos países. En 1988, Ricardo tuvo el privilegio de estudiar en la Master's University. Luego regresó a Colombia donde trabajó en negocios........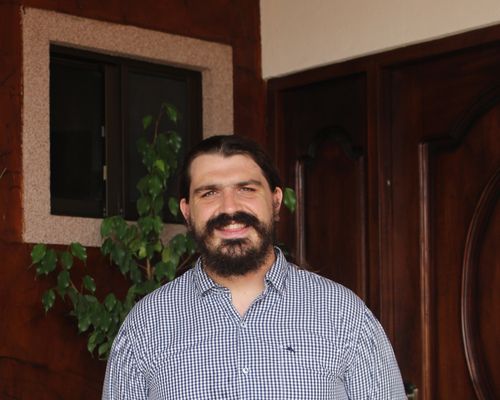 Orland Cole Malphrus sirve como misionero de plantación de iglesias en Tilirán, Costa Rica, junto a su esposa, Kristin, y su hija, Effie Jo. Ha estado en el ministerio de tiempo completo como plantador de iglesias desde 2016, y ha hablado a menudo sobre temas de evangelismo, discipulado y plantación de iglesias. Actualmente, dirige una red de iglesias en Guanacaste, Costa Rica.
Marcos nació en la ciudad de Manzanillo, Cuba. Ha los 16 años mientras estudiaba en un internado comunista conoció el evangelio gracias a un grupo de estudiantes cristianos que se reunían de manera clandestina para estudiar la Biblia, desde el inicio de su conversión al cristianismo, sintió una fuerte convicción y llamado a servir a Dios como misionero, desde ese instante comenzó a servir como misionero en varias regiones y pueblos muy pobres de su ciudad. Gracias al apoyo de su Iglesia Evangélica Bautista de Manzanillo, pudo crecer y madurar en su vida espiritual. Al terminar sus estudios de Licenciatura en medicina veterinaria, tuvo la oportunidad de ingresar en la Facultad Latinoamericana de Estudios Teológicos, graduándose de Licenciado en Teología.......
El pastor Henry Cruz es uno de los anciano de enseñanza en Vida Abundante Cicero y supervisa todas las áreas doctrinales de la iglesia. Se graduó de Trinity Evangelical Divinity School en el año 2019 con un título de MDiv y es esposo de su esposa María y padre para sus tres hijos, Azari, Zeth y Zyon.
Miguel nació y creció en el sur de California. Hijo de inmigrantes de El Salvador, su educación estuvo llena de los sabores eclécticos de ambas culturas. Fue criado en la iglesia pentecostal, solo para experimentar el desarrollo de las Escrituras a través de los ministerios de varios famosos teólogos reformados. Miguel asistió al Seminario Teológico Gateway en California y actualmente está terminando su trabajo en el programa de Doctorado del Ministerio en The Master's Seminary también en California. Miguel sirve como uno de los pastores en la Iglesia Bautista Emmanuel en South El Monte CA. Está felizmente casado con una mujer que merecía mucho mejor, y es padre de dos hijos incansables y llenos de vida.